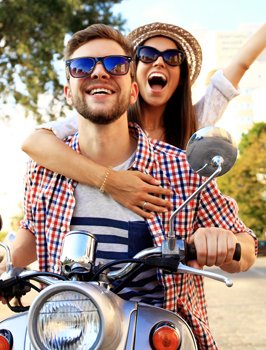 Dental emergencies are nerve-wracking and may leave you feeling a little lost. Your emergency may be a knocked-out tooth, a broken jaw, or a missing dental filling. Whatever the case may be, you can trust Dr. Thiessen of Healthy Smiles Dental.
We believe in providing the Cadillac of treatment in every dental situation, and that promise extends to dental emergencies. Our team is meticulous with dental care. We will provide pain relief and treatment or a detailed treatment plan before you leave our office.
If the situation is life-threatening, visit your local emergency room or call 911. In any other circumstance, oral health issues should be directed to your experienced dentist. Dr. Thiessen will take care of the problem with maximum efficiency in our warm and welcoming office.
You're Our Top Priority
We understand that dental emergencies are unpredictable and urgent. Dr. Thiessen sees same-day patients whenever necessary!
If you have a dental emergency, you can call our office for fast instructions. If you need immediate care, we will bring you into our office the very same day
Some dental emergencies include:
Knocked-out permanent tooth
Severe toothache
Broken or chipped tooth
Loose permanent tooth
Abscess
Broken or lost dental work
Whatever your dental emergency may be, you can rest assured that our caring specialists are here to serve you.
Contact Us Today for Emergency Dental Care
Do you have a dentist in mind for when an emergency happens to you or one of your loved ones? We can't anticipate a dental emergency, so it is important to know someone you can call in your time of need. Dr. Thiessen would be honored to be your emergency dentist.
Having a dental emergency? Don't wait to call Healthy Smiles Dental for assistance. We will provide you pain relief and peace of mind during any dental emergency.