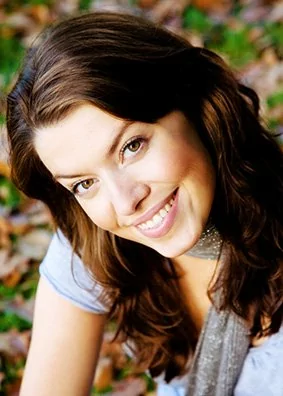 Your self-confidence has a huge influence on the paths you take in life. When you feel good about yourself, you achieve greatness in your professional and personal pursuits.
A smile affects your overall appearance. You can receive high-end cosmetic dentistry at Healthy Smiles Dental.
Composite Bonding
Composite bonding is a restorative procedure for teeth that are chipped, discolored, crooked, cracked or have gaps.  Similar to porcelain veneers, composite bonding can significantly change your smile.  Treatment is usually completed in a single visit and may include one or multiple teeth.
Composite bonding only looks as good and is only as strong as the composite and the clinician who fabricated it.  Dr. Thiessen has been trained in composite bonding by one of the best clinicians in the world.  This is the area that defines "Cosmetic" in Cosmetic Dentistry and this is where Dr. Thiessen's talents really shine.  His results are simply amazing and the before and after pictures say it all.
Gum and Tooth Contouring
Recontouring is a very conservative treatment that returns teeth to their optimal appearance.  Dr. Thiessen can quickly and painlessly reshape chipped teeth or smooth out misaligned teeth and sometimes lighten discolored teeth through recontouring.
If you show a lot of gums when you smile, a gum lift with a soft tissue laser is the treatment of choice.  Dr. Thiessen uses a diode laser to treat a gummy smile by recontouring the gum tissue enhancing the appearance of the smile.  Also, teeth that appear too short and are covered with too much gum tissue can be treated in the same way so your teeth have appropriate proportions.  The laser not only treats the gummy smile but also promotes a quicker healing process.  There is minimal healing time and the overall result is a beautiful smile.
Tooth Colored Fillings
No mercury, no metals. We can fill in unsightly chips, cracks, and gaps with tooth-colored dental fillings.
Our porcelain fillings and inlays are safer and more aesthetically pleasing than traditional metal fillings. They bond tightly with the tooth to decrease the chance of future decay.
Porcelain Veneers
Looking for one treatment to fix several smile flaws? Porcelain veneers are the multipurpose treatment that movie stars use to achieve their glamorous and beautiful smiles. We can use dental veneers to cover up chips, cracks, gaps, crookedness, discoloration, and more.
Dental veneers can give any tooth a smooth, flawless appearance for a perfect smile.
Tooth Whitening
Professional whitening solutions will give you that sparkling smile you have in mind. Over-the-counter solutions can be uncomfortable, but our whitening solutions have special ingredients to decrease sensitivity. You can choose to whiten in-office or at-home with our advanced formula. Whichever way is best for you will lead you to a beautiful and brilliant smile.
Smile Makeovers
We can also use a combination of high-quality cosmetic treatments to transform your look. Modern smile makeovers are so easy and affordable at Healthy Smiles Dental. There's no reason you shouldn't have the beautiful smile you have always wanted!