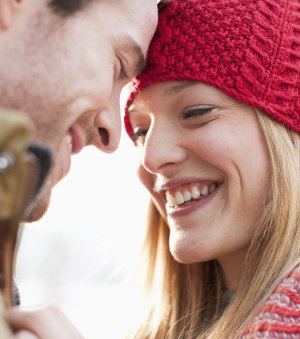 Porcelain veneers are the medium in aesthetic dentistry that Dr. Thiessen uses to create beautiful smiles.  Veneers are thin porcelain facings that are bonded to the front of the teeth.  Porcelain veneers can be used to correct many aesthetic issues.  They can whiten teeth, restore teeth to their most ideal shape and size, repair chipped or broken teeth, and straighten misaligned teeth to create a life-changing smile.
Dr. Thiessen is highly skilled in prepping and placing veneers, but an enhanced smile is only as strong and beautiful as the veneers and the lab technician who fabricated it.  For that reason, Dr. Thiessen chooses to only work with one of the best dental labs in the world.  Our lab has master technicians who have the same commitment to excellence that we do.  Each veneer has optimal shading, shape, and translucency to create a beautiful smile that promotes self-esteem.  An enhanced smile will make you feel more confident, self-assured and happier than ever.
Reversing Common Smile Flaws
We can do virtually anything with dental veneers. Dental veneers can:
Close spaces between the teeth
Fill in broken or chipped teeth
Brighten stained or hard-to-whiten teeth
Correct minor crookedness
Improve tooth shape or size
Choose one smile imperfection or several and ask Dr. Thiessen about dental veneers.
An Artistic Touch
Not only do we employ master technicians from one of the best dental labs in the world, but our team also takes the time to ensure excellence throughout every step of your cosmetic process. Whether you need porcelain veneers or another procedure, you can trust us for high-end and natural-looking results.
You won't leave our office until you absolutely love your smile results. We make it easy to attain a stunning smile at Healthy Smiles Dental. To consult with our compassionate professionals, schedule a free consultation in our office today.